Reboot
biography
Self Taught Musician
1

September 4th, 2009 + 6:09 AM
·

Reboot
I just want to thank the members of Bandamp. You have been a great influence on me. Whether the criticism is positive or negative, it is very influential and constructive for me. Although I have not been a member that long, I have found this site to be a real resource in musical creations. I love the spectrum of styles on here and the way it isn't categorized when a new song is posted.
Keep on Dreaming
Da Boot.
4

June 2nd, 2009 + 5:06 AM
·

Reboot
S-peaking H-inders I-ntelligent T-hought is the name of this tune.

It is a collaborative effort between Fiddlah and I. He laid down the awesome guitar work for this. I hope you enjoy.

Feedback is always appreciated.
6

May 25th, 2009 + 3:05 PM
·

Reboot
Sorry to all you classically trained musicians. I am not. This was done with a fusion of Fruities and Vegetables..... Maybe some spicy herbs as well : )
7

May 3rd, 2009 + 10:05 AM
·

Reboot
This song was done in Fruity Loops 8. I am new to the program. I believe it sounds a bit like the Nuge/ Stranglehold. This was not intentional! I just started programming and this is what came out the other end. Critique and suggestions are welcome. Enjoy!



B.
Alias:
Reboot
Status: Offline
Threads:
4
Posts:
17
Songs:
3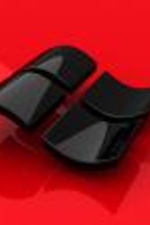 Joined: May 03rd, 2009
Last login: November 15th, 2009
My Messengers
| | |
| --- | --- |
| AIM: | n/a |
| ICQ: | n/a |
| Skype: | n/a |